We take great pride in the quality of our dentistry and want to make your visit a pleasant experience.
Our examinations involve a full comprehensive assessment of your mouth. This means we look at the health of your teeth, gums, jaw and soft tissues. If necessary X-rays will be taken.
All of this information helps us to provide you with the best care and treatment possible.
INTERESTED IN REPLACING MISSING TEETH?
ARE YOU INTERESTED IN REPLACING MISSING TEETH?
Dental implants are fast becoming the nations leading treatment for replacing missing teeth.

A dental implant is an artificial root made of titanium that is placed into your natural bone, an artificial tooth is then fixed onto the titanium root. The dental implant itself can be used to hold a single tooth or multiple teeth.


WHY A DENTAL IMPLANT?
SECURELY FIXED IN PLACE
A NATURAL SMILE YOU WILL LOVE
DOES NOT DAMAGE SURROUNDING TEETH
FUNCTIONS LIKE NATURAL TEETH
HIGH SUCCESS RATE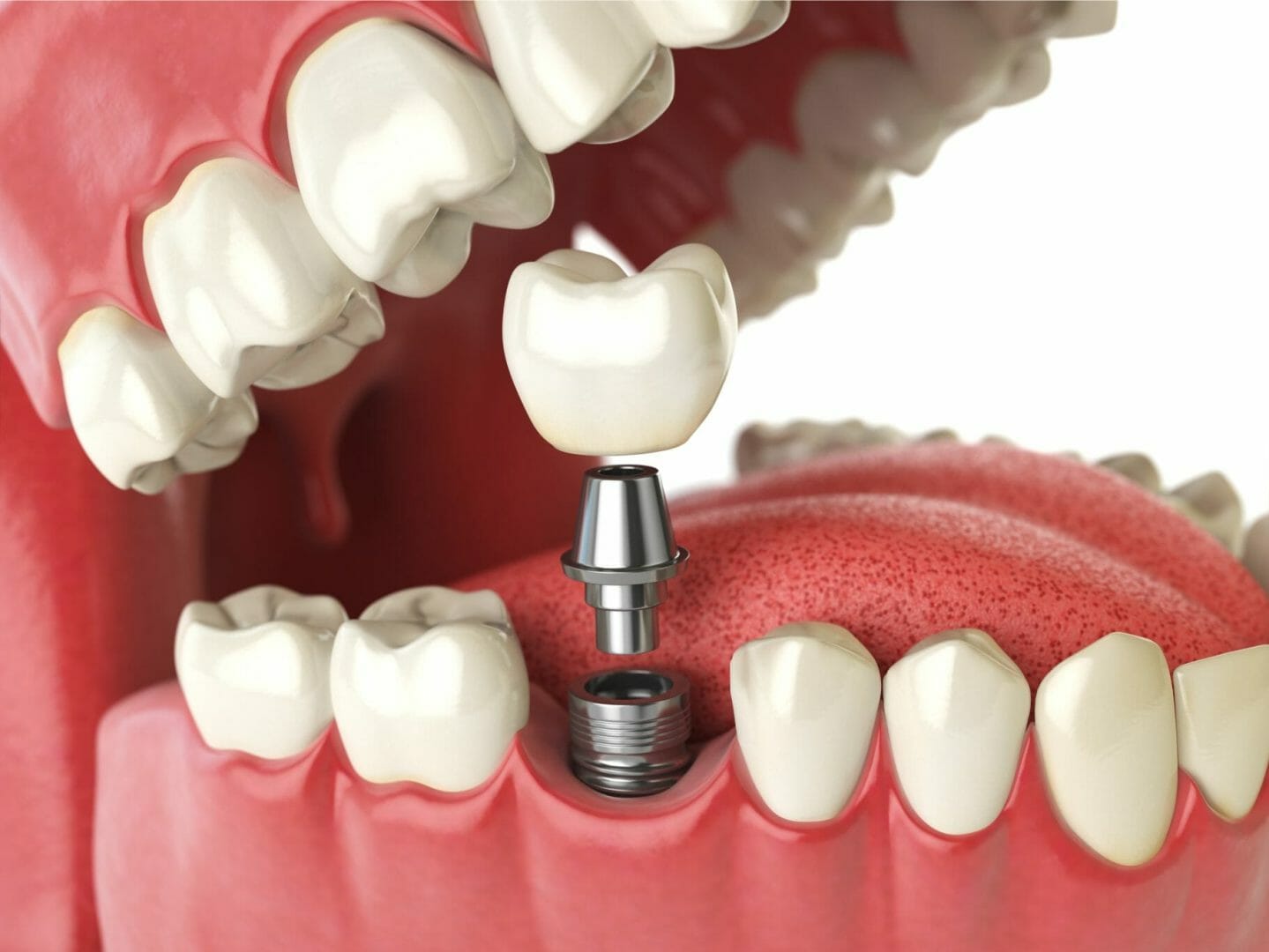 COSMETIC DENTISTRY
Dentistry is no longer just a case of having treatment when necessary there are lots of choices and options available to improve the appearance of your teeth. Examples of treatments available are:
Veneers
Crowns
Bridges
Dental Implants
White Fillings
TOOTH WHITENING
Tooth whitening can be a highly effective way of lightening the natural colour of your teeth without removing any tooth surface.
Overtime our teeth can change colour, this can also be caused by stain producing food and drinks such as tea, coffee, red wine and smoking.
If improving the colour of your teeth is something that interests you, we can provide you with the most effective and safest home bleaching systems available.
FACIAL AESTHETICS
Facial aesthetics are used to soften expression lines and define facial contours. With the careful use of wrinkle relaxation injections and/or injectable fillers can enhance your natural beauty and rejuvenate your skin.Facial aesthetics can give you a more youthful and radiant look, for a more confident you
DENTAL HYGIENIST
WHAT IS A HYGIENIST?
Dental hygienists and dental therapists are specially trained to work with the dentist to give care to patients and can help with your treatment plan. Many are qualified as both hygienist and therapist.
They play an important part in dental health care.
WHAT IS A DENTAL HYGIENIST'S ROLE IN THE PRACTICE?
Dental hygienists are mainly concerned with 'preventive' dental health and treating gum disease – showing you correct home care and helping you to keep your teeth and gums healthy. This includes professionally cleaning your teeth by removing plaque and tartar (usually called a 'scale and polish' or a prophylaxis). However, perhaps their most important role is showing you the best way to keep your teeth free of plaque. Plaque is a sticky coating that forms constantly on your teeth. Hygienists also give advice about diet and about preventing tooth decay. The hygienist will work with your dental team to give you the care that is tailored to your needs.
AIR POLISHER NOW AVAILABLE
Air polishing is a very gentle method of stain removal and is comfortable even for those of us with very sensitive teeth. A fine jet of compressed powder, air and water is sprayed against the tooth surface. As a result this completely removes dark stains which have built up on the tooth surface.
CHILDREN
We are proud to say that all children are seen FREE under current NHS arrangements up to the age of 18 or 19 if still in full time education.
Seeing a dentist from a very early age can help to ensure that your child will grow up with clean, healthy teeth. Here at the Hermitage Dental Practice we believe in giving children clear advice on the importance of regular cleaning and good dietary habits.
For over 25 years we have been helping children in our community to grow up with beautiful smiles and healthy mouths.